Who Plays Kelly Kapoor in the Hit TV Series "The Office"?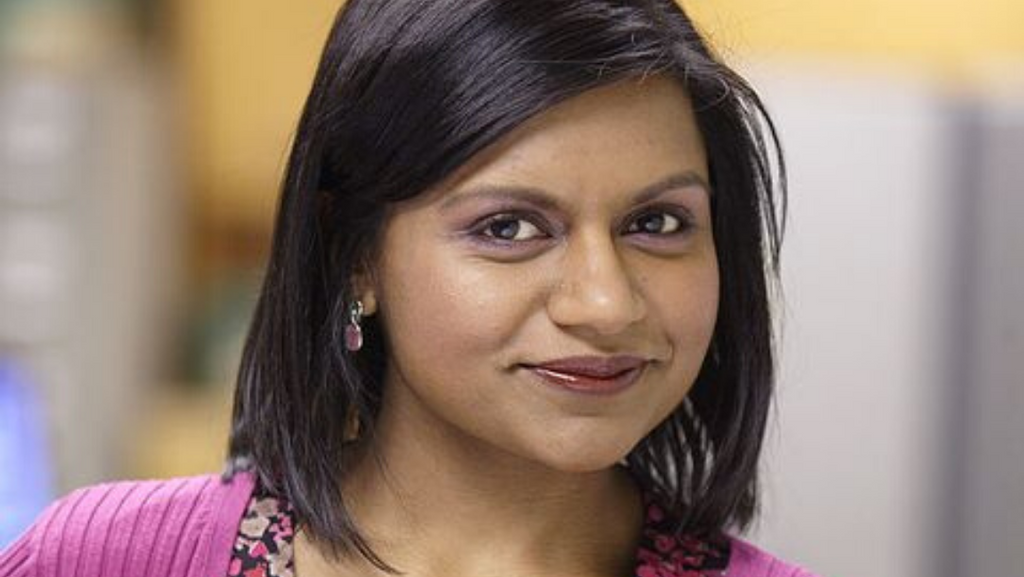 When it comes to making a great film, the importance of getting the casting right cannot be underestimated. A lot of times the choice of actor/actress for a particular role can determine the overall success or failure of a project. Such was the case when the producers of the TV series The Office, hired Kaling for the role of Kelly Kapoor.
The Office was the brainchild of screenwriter Greg Daniels and originally aired from 2005 to 2013. Mindy Kaling herself worked as a production assistant on the show for quite some time. The series centered on the daily working lives of the employees of Dunder Mifflin, focusing on their various life struggles and romantic interactions.
On the first day, Kelly Kapoor walked into Dunder Mifflin, the struggling newspaper company in Scranton, Pennsylvania, the audience immediately fell in love with the then buttoned-down customer service representative. The Office already had a stellar cast on the show, such as well-known comedian Steve Carell, and the talent of Mindy Kaling portraying Kelly Kapoor was just what was needed to propel the mockumentary to greater heights.
It, therefore, came as a great shock, and source of sadness, for much of the huge fan base of The Office, when Kelly Kapoor left Dunder Mifflin at the end of season 8 of the show. Her absence continued right until she returned for the series finale at the end of season 9. Such was the impact that Mindy Kaling had on the success of the show.
About Mindy Kaling
A bachelor's degree in playwriting from Dartmouth College was the perfect start that Mindy Kaling needed to kick start her soon-to-be-great acting career. From small acting roles to being the executive producer for very successful American TV shows, Kaling has done it all in the television industry.
Early Life
Born Vera Mindy Chokalingam in Cambridge, Massachusetts, to Indian parents who immigrated to the United States in 1979, Mindy attended Buckingham Browne and Nichols private school in Cambridge. She has an elder brother named Vijay. Growing up she never knew the heights that her career would later reach.
Mindy Kaling's Acting Career
Before taking on the role of Kelly Kapoor, Mindy's career began on stage, performing as a standup comedian, touring with fellow comedians, such as Craig Robinson. She did a lot of small acting roles, and even a bit of writing, as evidenced by her blog, Things I've Bought That I Love, before finally landing her break-out role as the fictional character, Kelly Kapoor.
While her work on the TV show, The Office, is one of her most popular TV appearances, Mindy Kaling has worked on a lot of other notable projects such as The 40-Year-Old Virgin, License to Wed, Wreck-It Ralph, and, more recently, Oceans 8. Besides acting, she has done a lot of writing, directing, and producing on various shows throughout her career.
One of her most significant film industry contributions is her role as an actor, creator, writer, and producer for the hit show, The Mindy Show. This romantic comedy began airing in 2012 on Fox and finally concluded its run of six seasons on Hulu in 2017.
Awards
Throughout her career, Mindy Kaling has won numerous awards and accolades for her work on various TV and silver screen projects. Some of the memorable awards that she received for her work on The Office include:
Screen Actors Guild Awards - Outstanding Ensemble in a Comedy series

Writers Guild of America Awards - Comedy Series

Asian Excellence Awards - Supporting Television Actress
Her work on The Mindy Project earned her the following recognition:
Critics' Choice Television Awards - Most Exciting New Series

Gracie Awards - Outstanding Producer - Entertainment

Gracie Awards - Outstanding Female Actor - Comedy
Working on the Set of The Office
Regarding her time spent working with the cast and crew of The Office, Mindy Kaling has described it as one of the most rewarding experiences of her career. Even today, years after leaving the project, her role portraying Kelly continues to have a significant impact on her acting career.
Mindy Kaling was part of the cast and crew of The Office from 2005 to 2013, with only a brief hiatus towards the end of the series. Kaling has often talked about her time as one of only two female writers on a staff of 14, at one time saying guys always wanted to have sex with her on a daily basis at work. Some people from General Electric finally had to come in and have a talk with them before a lawsuit happened.
However, overall, her on-set experience while part of the team of The Office was a pleasant one from which she gained a lot of experience, which she would benefit from on future projects such as The Mindy Project.
Kelly Kapoor
As a stereotypically buttoned-down and down-to-earth Indian woman, with a very memorable laugh, Kelly Kapoor first appeared on the second episode of The Office titled Diversity Day. Even though some of the other characters on the show are more central to the plot, Kelly Kapoor never the less had a great following among the show's audience.
Over the years, Kelly has had a lot of memorable appearances on the show, some of which are as follows:
Kelly Wears White to Phyllis's Wedding
In this hilarious episode, Kelly committed the wedding taboo of taboos by wearing white to Phyllis' wedding. Her hilarious excuse was that it was an emergency because "she looked very good in white." Needless to say, this did not go down well with the bride, who had her own problems already after copying everything about the wedding of Pam Beesly.
"How Dare You?"
One of the major plot points of The Office was the toxic relationship between Kelly and Ryan. In this episode, Ryan returns to the office after a promotion. The effect of this promotion has an effect on both the office dynamics and the relationship between Ryan and Kelly. A situation which is summed up in classic Kelly fashion by the question/statement "how dare you?"
Kelly Does the "Master Cleanse"
Kelly begins an ill-conceived master cleanse in a bid to win the office weight loss competition. She drinks a concoction of lemon water, maple syrup, and cayenne pepper until she starts to throw up uncontrollably and develops rings under her eyes. The climax is the final weigh-in where Kelly faints after discovering that instead of losing weight, she has actually gained.
Kelly Describes the Difference Between Smack Talk and Trash Talk
To Kelly, the difference between smack talk and trash talk can be easily explained by saying, "I don't talk trash, I talk smack." She goes on to hilariously try to explain the difference between the two phrases, adding a few saucy examples for good measure, much to the confusion of all those who are listening. Kelly, undeterred, maintains that there is a genuine difference between smack talk and trash talk.
Faking a Pregnancy with Ryan
The see-saw relationship between Ryan and Kelly takes a weird turn when a disgraced Ryan returns to the office after dismally failing in management, only to find that Kelly still wants him back. In a bid to win Ryan back, everyone is shocked to hear Kelly announce that she is pregnant, although only Ryan is gullible enough to believe it.
Kelly Explains Netflix to Ryan
When the ever-trendy and up-to-date Kelly tries to explain Netflix to Ryan, a very confusing and hilarious monologue ensues. Needless to say, Ryan is not any clearer on how to use Netflix, then he was before Kelly's roundabout explanation.
Kelly Brands Herself As the "The Business Bitch"
At a business diversity training seminar held by Andy Bernard (Ed Helms), Kelly takes the opportunity to proclaim herself "the business bitch," about her business acumen. However, it turns out that Kelly knows very little about business. She also takes the opportunity to brand herself the "Shopping bitch," "Diet bitch," and "Etiquette bitch" for good measure.
Why Kelly Left Dunder Mifflin
Kelly's exit from The Office caught a lot of viewers by surprise because she had grown into one of the show's most central characters. However, her leaving can be connected in part, to her break up with Ryan and subsequent relationship with the handsome pediatrician, named Ravi.
The result of this whirlwind romance is that Kelly ends up giving away most of her clothes as she prepares to go to Florida with Ravi, who has just been offered a teaching post at Miami University. Unbeknownst to Kelly, Ravi is actually going to be teaching in Ohio, not Miami.
In an obvious attempt to move on from her ex-boyfriend Ryan, Kelly goes along with Ravi, effectively resigning from Dunder Mifflin, and is not seen again on The Office until the show's finale. While Ravi and Kelly continue with their relationship, Ryan, in the meantime, has no choice but to also move on and manages to get into a steady relationship that results in his son Drake, being born.
It is not until Dwight and Angela's wedding that Kelly returns alongside Ravi, only to find that she still has feelings for Ryan. Thus the never-ending saga of Ryan and Kelly picks off right where it left off. The show concludes, when Kelly asks Ryan to leave Drake behind, as the two of them head off to start a new life together.
Conclusion
A lot of times, a TV show transcends the realm of entertainment and becomes a part of our everyday lives. Such was the case when Mindy Kaling decided to take up the role of Kelly Kapoor - for fans of the show, she will forever be one of the funniest and most memorable characters of the hit show, The Office.